Business | Source: LA Progressive
We have compiled a list of some of the most exciting, innovative, and trailblazing women business leaders that you should watch out for in 2023.
Each one of these women is a true expert in their field with an incredible story to tell that will have a huge impact all around the world.
Jacine Greenwood
Jacine Greenwood the founder and CEO of Roccoco Botanicals, is a globally acknowledge cosmetic chemist, known affectionately in the industry as "The Fairy-godmother of Skin". Her innovative way of looking at skincare and how it should nurture and repair the skin barrier and not disrupt it, is what is paving a rebellious path into the beauty industry.
Having an innovation mindset, Jacine uses unheard-of ingredients and atypical formulations derived from 94% to 100% natural botanical ingredients. The bioavailability of these ingredients outperforms the retinols, vitamin C's and peptides that her cosmeceutical competitors use.
Set to take over the beauty world, Jacine's multimillion-dollar business was created from her kitchen table out of sheer frustration from her own skin challenges and those of her children. Collectively they struggled with acne, eczema, and dermatitis and a revolving door of experts, while meaning well, could not provide them with the right products and treatments to help treat their skin conditions.
Fast forward to today, Jacine's company Roccoco Botanicals is the only Australian company and professional brand to be the recipient of the prestige Alle' Award, which recognises cosmetic ingenuity and innovation, making Jacine the leader of the cosmetic industry. Roccoco Botanicals is the only beauty brand to be named in the 2021 Australian Financial Review FAST 100 and the 2022 and 2023 Financial Times, making Roccoco the fastest-growing beauty brand in the Asia Pacific. Jacine, the winner of the 2022 Gold Coast Women in Business Awards for Innovation and a finalist in the Australian Small Business Champion Awards 2023, is set to jet off to the UK this month as her hard work and commitment to her brand has her recognised on the international stage; she has been selected as a Finalist in the Women Changing the World Awards 2023.
Jacine is a rebel with a cause and is on a mission to not do slow beauty! Her list of accumulating awards and nominations is a testament that she is set to disrupt the beauty industry in a way we have never seen before.
Jane Vandermeer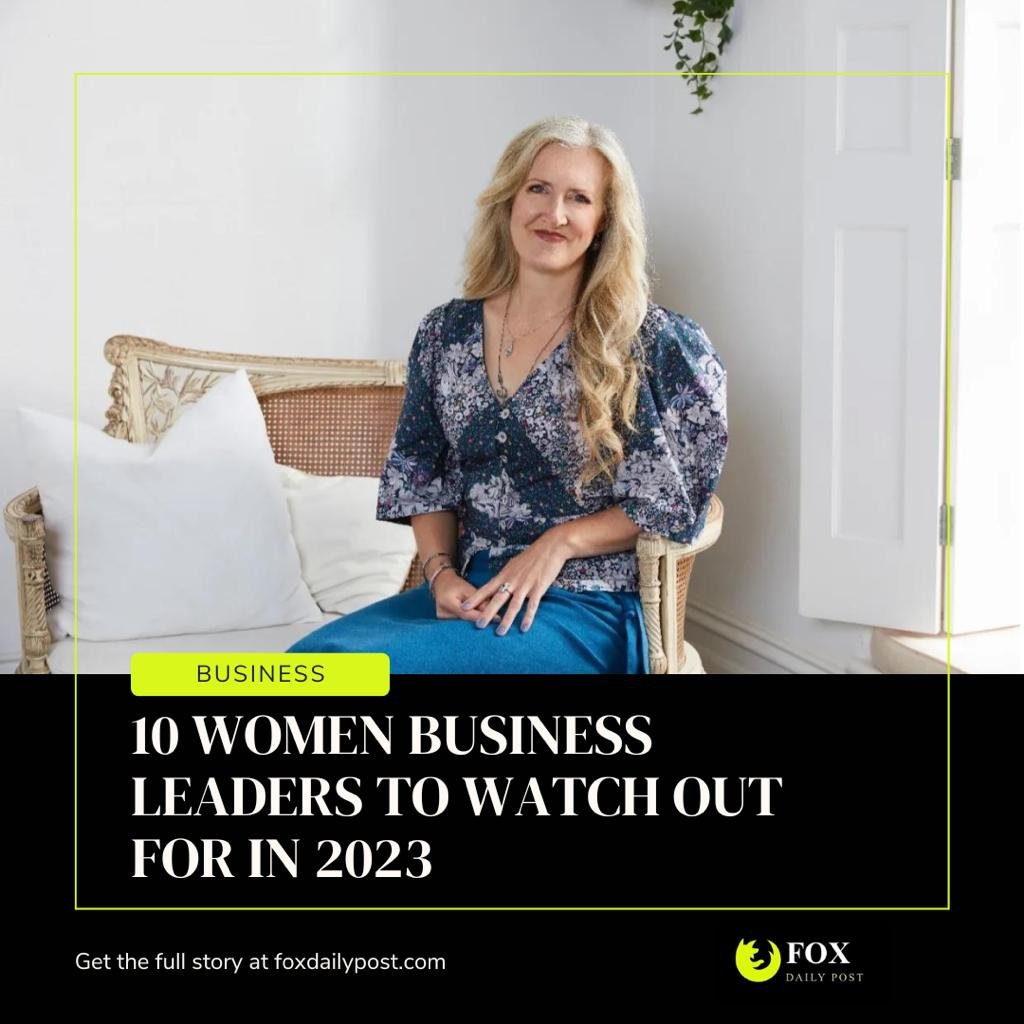 Jane Vandermeer is a multi-award winning, highly intuitive, gentle & innovative thought leader.
A global best-selling author, trainer, and speaker who loves sharing knowledge, she has always had a love of high-end fashion – you could say that it is her blood.
As a creative & entrepreneurial thinker, she has had a 30-year career within the Fashion Industry.
Jane has created & built a number of multi-award-winning businesses within the Fashion & Creative industries. Starting with a Couture design business styling and creating wardrobes for beautiful women.
Jane is an international, innovative personal stylist who elevates women in business with purpose through her business Finesse Your Style.
Jane has the ability to truly listen to her clients, from a non-judgemental perspective, gently guiding them to a revised, updated & truly authentic aesthetic:
"I understand that women are multi-dimensional. Our identities are a tangle of connections to activities, places, interests, values, and aspirations."
Jane has an innate ability to connect with her clients often when they can't always articulate their own needs. To see beyond the veil. She is in tune with trends but a confident individualist when it comes to style:
"It is my belief that when you understand yourself more, you sit within yourself firmly. It is then you command the room with an extra level of innate confidence. True confidence and empowerment come with truly knowing and understanding yourself."
Jane helps female founders, speakers, coaches, and consultants feel like they can take on the world, share their message & light.
Melissa Van Oss
Three-time bestselling author, speaker, and human relations strategist.
As a child, Melissa was captivated by books. That same enthusiasm has driven her to write her own, publish and get them into the hands of her audience. Now she carries that same enthusiasm in her career as a publisher and book marketer:
"A great book can establish credibility, convey expertise, and generate passive revenue. With a bestselling book, you can reach a wider audience, set yourself apart from the competition, and elevate your professional status and authority."
As an author, Melissa understands the challenges that authors face in today's competitive market. With that in mind, she realized there had to be a better way to bridge the gap between the publishing process and a successful sales and marketing strategy. So, she created a hybrid press called StarTracker Publishing, which is a partner in Trust the Process – Book Marketing Program.
Over the last two years, the Trust the Process program developed and executed marketing and promotional campaigns that resulted in eleven consecutive Amazon #1 bestselling new releases as well as various national awards.
Today, Melissa's mission with StarTracker Publishing is to inspire others to tell their stories and leverage that material toward greater success. Her motto, "Don't let your book go unnoticed!" stems from her passion and desire to help authors succeed with their book launches and become bestselling authors.
https://www.linkedin.com/in/melissa-van-oss-0b598166
Dr Kim Brown 
Dr Kim Brown knows what it takes to get out of your own way and become unstoppable. After releasing the fears around being seen and heard, Kim has had a highly successful TEDx Talk impacting over 128k people globally in its first 12 months.
Kim empowers people utilising NLP (Neuro Linguistic Programming) Coaching, Time Line Therapy®️and Hypnosis to change their belief systems, habits, behaviours, and values so they can choose the future of their desires. No longer living by the pre-programmed ideal that was set by someone else.
After working to the point of burnout in the Health and Wellness industries, Kim knows all too well the anxiety, stress, and lack of self-worth facing our Healthcare and small business owners as they struggle to make ends meet. Kim delivers a no-BS approach to help clear past traumas, anxiety, and burnout and to help her clients reset their nervous systems to find the calm balance within their work and life.
Kim is passionate about working 1:1 with clients or via her NLP certification trainings so the knowledge is passed on to create physical, emotional, and financial freedom. Not only do clients learn how to create solid and tangible outstanding goals, but also how to change the nervous system in order to evolve into that new reality permanently. This is not a motivational seminar that is forgotten weeks later. Kim will show you and your nervous system a new unstoppable habit structure and belief system.
Nikki Fogden – Moore
Daring to do things differently Nikki Fogden-Moore, known as the Mojo Maker©, is a rockstar in her field. Deliberately boutique in her approach, Nikki specialises in fully integrated coaching for the dynamic leaders and their teams.
"No (entrepreneurial) life or any kind of life should be filled with anxiety, overwhelm and depression. You do not need to accept that as the flip side of success."
Awarded 2022 SC Business of the Year for Education and Training, founder of the Boardroom Retreats©, The Boat Boardroom™ and the Legacy Lunch Series™ – Nikki works with high-performing people and organisations, to guide them in their transformation from overwhelm to sustainable success.
Her motto is: "Be the CEO of your life as well as your business – healthy, wealthy and wise".
With 25 years of experience working in both corporate and wellness arenas, Nikki's proven set of highly accurate intuitive skills make her a remarkable coach and asset to clients in and out of the boardroom.
Author and creator on purpose – 4 books, including her top 3 Fitpreneur, VITALITY and Radical Self Belief, host of the podcast Radical Self Belief The Mojo Maker show.
Nikki is an engaging, empowering, and authentic voice in her industry with a no-nonsense approach.
"My unequivocal mission is to ensure the world's wealth is handled by the very best values-led people – so that we have a commercial landscape that is deeply rooted in community, collaboration and co-creation."
The Mojo Maker Academy© models such as Winning Weeks©, The Truth Matrix™, QDM™ and the Vitality Bank© are proven tools for both teams and individuals in leadership. Creating empowering support for a new breed of leadership – healthy, wealthy, and wise.
Kathryn Morrow
Kathryn Morrow, as seen in Maxim, Forbes, and Entrepreneur, is the founder and CEO of The White Picket Fence Project, which teaches women who are desperately trying to keep their families together how to reprioritize themselves, their husbands, and their families in order to heal their entire family unit.
Not only is Kathryn a wife, mother of 3 beautiful children, and business owner, but after suffering incredible emotional and narcissistic abuse by her husband, Ryan Cass Morrow, Kathryn has taken it upon herself to impart and teach her knowledge and strategies to women all around the world. Rather than pushing people into awkward couple's counselling, Kathryn encourages women to stand in their own strength to inspire the wanted and needed changes in their husbands. She says:
"Generally only one partner is ready for counselling and drags the other partner kicking and screaming, which often times will render the therapy ineffective".
Kathryn's methods include simple things like taking ownership and living in empathy as well as more in-depth therapeutic interventions to handle conflict and trauma, and to move into a peaceful and joyful life.
As a visionary and leader in the field of relationship and marriage coaching, her goals include reversing divorce statistics, keeping families together, and allowing marriage to be the God-given gift it was meant to be. As Kathryn and her husband often say:
"You may not be the problem, but you ARE the solution."
Although cliche, it couldn't be more true – you can only control yourself. By taking responsibility for your actions, you're already halfway there.
https://www.facebook.com/MorrowMarriage
Brittany Budd
"Unfollow everyone in your niche and every coach you follow, learn to give yourself the space to be in your voice not the noise of others", shares leading Visibility Mentor and Content Strategist, Brittany Budd.
With the economy shifting at a rapid pace, it is essential that today's female entrepreneurs learn how to adapt, pivot, and thrive in these times, and that demands unwavering support, evidence-based strategy and confident delivery on marketing trends that stand the test of time.
Meet Brittany Budd, a retired Stockbroker who managed over $21 Million in assets for 150 families for more than 7 years, before turning her skills in business development, along with her ability to helm large portfolios and see the 'bigger picture' for her clients, into a multiple six-figure online business.
A Canadian-based mom of 3, Britany's simple and proven method for innovating her clients' content, marketing, and business strategy, is done simply and efficiently, without them sacrificing rest, or time with their family. She believes that:
"Rest is an income-producing activity."
Leveraging this requires us to put down our preconceived thoughts and fears about leaning into the innovation in technology and AI that today's world offers its entrepreneurs.
Brittany shares:
"When I first heard about ChatGPT, I had my hesitations, however, I felt it was my duty to dedicate time to learning it. What I found was that this AI robot was an amazing tool for content creators! The more I pushed it, the more it rose to the occasion. And while a robot cannot replace us in business, it can and should be used for its designed purpose. A tool and a resource to be more efficient!"
https://www.brittanybudd.com/chatmasterclass
Carrie Benedet
With over 25 years' experience across education, business and government, Carrie's focus is on building and empowering leaders with strong emotional intelligence and relational leadership skills to develop and sustain a culture of respect and engagement in workplace relationships, within teams and across organisations.
Carrie's practice creates 'space' for personal and professional mindset change. She works with aspiring and experienced leaders and their teams enabling more resilient working relationships.
Carrie holds qualifications in education, leadership, change management, emotional intelligence and coaching.
Carrie has a global conference presence in Europe, Asia, New Zealand, China and Australia and her podcast, Thriving Matters, where ordinary 'gals and guys' doing extraordinary things in life and work share their thriving leadership habits and stories.
As a response to Covid-19, her Global Leaders Thrive Program bought together leaders across different cultures, businesses and education and is now a Masterclass Series.
Carrie 'walks the talk' by connecting, leading, and hosting transformative leadership experiences, retreats and immersions, finding 'the space' to delve deep into leadership values anywhere around the world!
Her mission is to create global leaders for tomorrow that are human centred in their relational leadership approach, like 'people' and believe in their potential for adapting to change and innovation. Her mantra is just #giveitaredhotshot!
Participants comments:
"Carrie is an inspiring and authentic leader who seeks constantly to bring out the best in all people. Through her work, she displays great skill in creating professional networks that collectively grow a greater potential and bring about success. I feel very fortunate to have professionally and personally gained from being a participant in both leadership workshops, professional coaching, and leadership retreat programs that Carrie has designed and led. She is truly an amazing person who has a vision that realises great outcomes for all people: I strongly recommend her and her programs to all aspiring and current leaders."
"My sincere thanks for your generosity, trust, and guidance throughout the whole weekend. Thank you, Carrie, for the wonderful experience!"
Suzy Prudden 
With over 50 years in business, serial entrepreneur Suzy Prudden is proof that if you have an idea and you work hard, you can make incredible things happen.
She has done it all, starting as a fitness expert in 1965, before becoming one of the pioneers in the Body/Mind Industry:
"People thought I was nuts in the early '80s for promoting the idea that the body and the mind were connected!"
From there, she became a hypnotherapist for weight loss and then a hypno-coach for entrepreneurs. Now, she is a publisher – but her journey along that path began many years ago.
Suzy sold her first book at a cocktail party in Long Island, New York, in 1971. While in conversation with Joni Evans of William Morrow publishers, she began detailing an idea she had for a book as they sat on the back deck of a beautiful beachfront house. When asked if she had an outline, Suzy said yes, and then made it happen by writing one that weekend!
That was just the beginning of the journey. Across the next 20 years, Suzy published 11 books, did 18 national tours, and became a household name across America. Now, she helps experts become a brand and household names in their industry through her publishing services.
Suzy is turning 80 in August, but nothing is holding her back:
"I see what it takes to consistently move forward and re-create myself over and over again. We are no longer meant to do just one thing if we choose not to. Now, I am the force beneath the wings of my clients to guide them to their success."
To learn more, go to: https://www.ittybittypublishig.com
Jo Sainsbury 
When it comes to supporting and empowering women, Jo Sainsbury doesn't hold back. She's passionate, fearless, and not afraid to challenge the status quo.
Jo has been making waves as an enforcer in advocating for women and is passionate about encouraging women of all ages to unleash the full force of their potential, achieve greater levels of self-sufficiency, fulfilment and, create a more sustainable way of working, particularly in male-dominated industries. She is also about finding an appreciation for the world of possibilities that await when you're prepared to throw aside self-imposed limitations.
But what makes Jo different is her approach. She's not content with simply talking about the issues; she's taking action. She's rallying the community, organising events, and providing resources that empower women to take control of their lives and achieve their goals.
Jo is the founder of the Kickass Women Network inspired to educate women on equal opportunities and has created a multi-faceted circle of impact for women from all backgrounds.
Jo has found the most rewarding and interesting parts of her career are when she has done projects and events because she enjoys the whole experience of delivering an outcome that adds value and working with others both on the project team and other stakeholders. There is a certain amount of pressure in doing this, but Jo finds it extremely rewarding to work with others on the team towards a common goal.
The Kickass Women Network aims to energise, empower, and enable its members to make an impact in their lives, and, at the heart of Kickass Women is connection and collaboration. A chance to meet with other women in industry and business, share ideas, grow personally and professionally, and most of all…pay it forward.
Jo says that the key to creating a movement is to build confidence and empower women with options.
If you'd like to feature in articles like this book in here https://calendly.com/thinknetwork/20