Meet Cheung Lim On Regis, the Travel Guru Empowering Individuals to Unlock the World of Jetso and Jetset
In the bustling city of Hong Kong resides a travel and mileage expert extraordinaire, Cheung Lim On Regis, popularly known by his artistic name, 小斯. With an unwavering passion for exploration and an innate talent for finding the best deals and offers, Regis has established himself as a prominent figure in the realm of travel and jetso.
Born and raised in Hong Kong, Regis discovered his love for travel at an early age. The allure of new destinations, diverse cultures, and breathtaking landscapes sparked a desire within him to embark on exciting adventures and share his experiences with others. Inspired by a fellow blogger who educated people on earning mileage online, Regis set out on a mission to help individuals unlock the world of jetso (Cantonese term for promotions and discounts) and make their travel dreams a reality.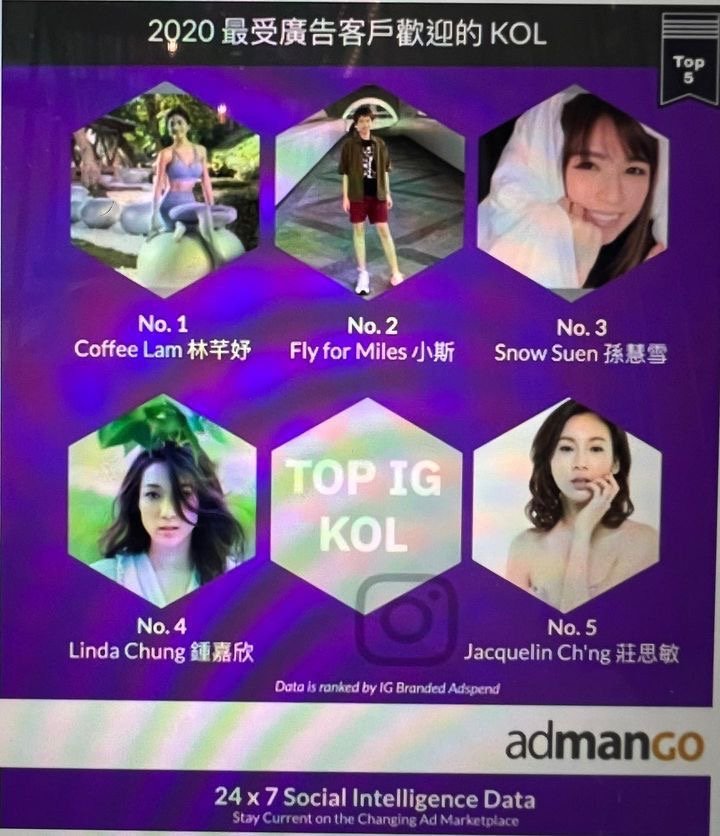 Throughout his career, Regis has encountered numerous challenges. The rise of copycat online platforms necessitated him to devise innovative strategies to stand out from the crowd. However, his background in accounting and experience as an auditor equipped him with a keen eye for numbers and terms and conditions. Leveraging his expertise, Regis skillfully analyzes various jetso offers and presents his audience with valuable insights, empowering them to make informed decisions and maximize their travel benefits.
Regis's work has garnered widespread recognition and accolades. In 2020, he was awarded the title of 2nd Runner up KOL in Hong Kong, as per admanGo ranking, for his impactful presence on Facebook and Instagram. His expertise in credit cards, airline miles, and related topics also earned him the title of 3rd Runner up KOL in Hong Kong in 2017. Additionally, Umagazine recognized his exceptional contributions by awarding him the coveted "我最喜愛星級旅遊達人" (My Favorite Star Travel Guru) accolade in both 2018 and 2019.
Regis's ultimate goal is to make travel accessible to everyone, irrespective of their income levels. He aspires to provide individuals with the knowledge and tools necessary to navigate the intricate world of jetso and unlock unbeatable travel opportunities. By sharing his expertise, he aims to inspire individuals to embark on life-changing journeys, from dream weddings and unforgettable honeymoons to the joy of traveling with new additions to the family.
As he sets his sights on 2023, Regis acknowledges the increasing number of copycats in his field. To tackle this challenge head-on, he is committed to working even harder, delving deeper into the realm of jetso and scouring the vast travel landscape for the latest and most exclusive information. By continuously providing unique and valuable insights to his audience, Regis aims to solidify his position as the go-to expert in the realm of travel and mileage optimization.
Regis's passion and expertise have also attracted collaborations with renowned artists and personalities. Notable partnerships include working with Pakho Chau, a popular singer, for an advertisement by Manulife. He has also collaborated with Renci Yeung, a prominent artist, for Boc Pay, and joined forces with Alex Lam, a celebrated singer, for the Yuu App. Moreover, Regis had the opportunity to be featured on the Viutv travel program, "喝吧台灣," alongside Haley Chan, a Viutv artist, where he shared his invaluable travel tips and insights with a wider audience.
In conclusion, Cheung Lim On Regis, or 小斯, is a trailblazing travel and mileage expert hailing from Hong Kong. Through his unwavering dedication, keen analytical skills, and passion for empowering others, he has become a trusted source of guidance for individuals seeking to optimize their travel experiences. As he continues to navigate the evolving landscape of jetso and travel, Regis remains committed to making the world of travel accessible to all, enabling individuals to embark on unforgettable journeys and create lifelong memories.